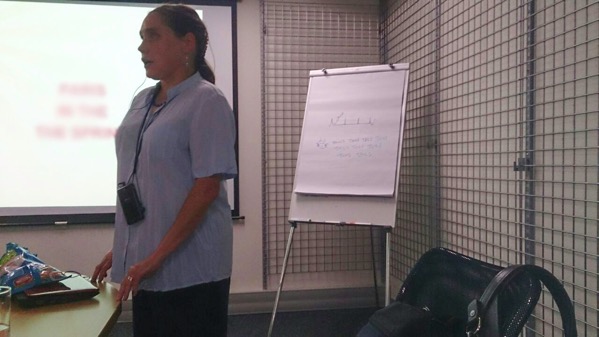 One of the things I enjoy about facilitating workshops is the interaction between the delegates and their engagement with the topic. As a facilitator I feel it is my job to do what I need to in order to spark the discussion and then simply nudge it as it develops.
Of course, a balance needs to be reached between giving participants the guidance and information they require to empower them and then letting them run with the discussion or the exercise.
Last week I facilitated a workshop on mental flexibility and was once again reminded how powerful the facilitation process can be to give people the space to find their own answers, to think in new ways and to arrive at (sometimes startling) self-awareness.
It is such a privilege to share an experience like that with a group of workshop participants… and is a truly rewarding experience for a facilitator!