book launch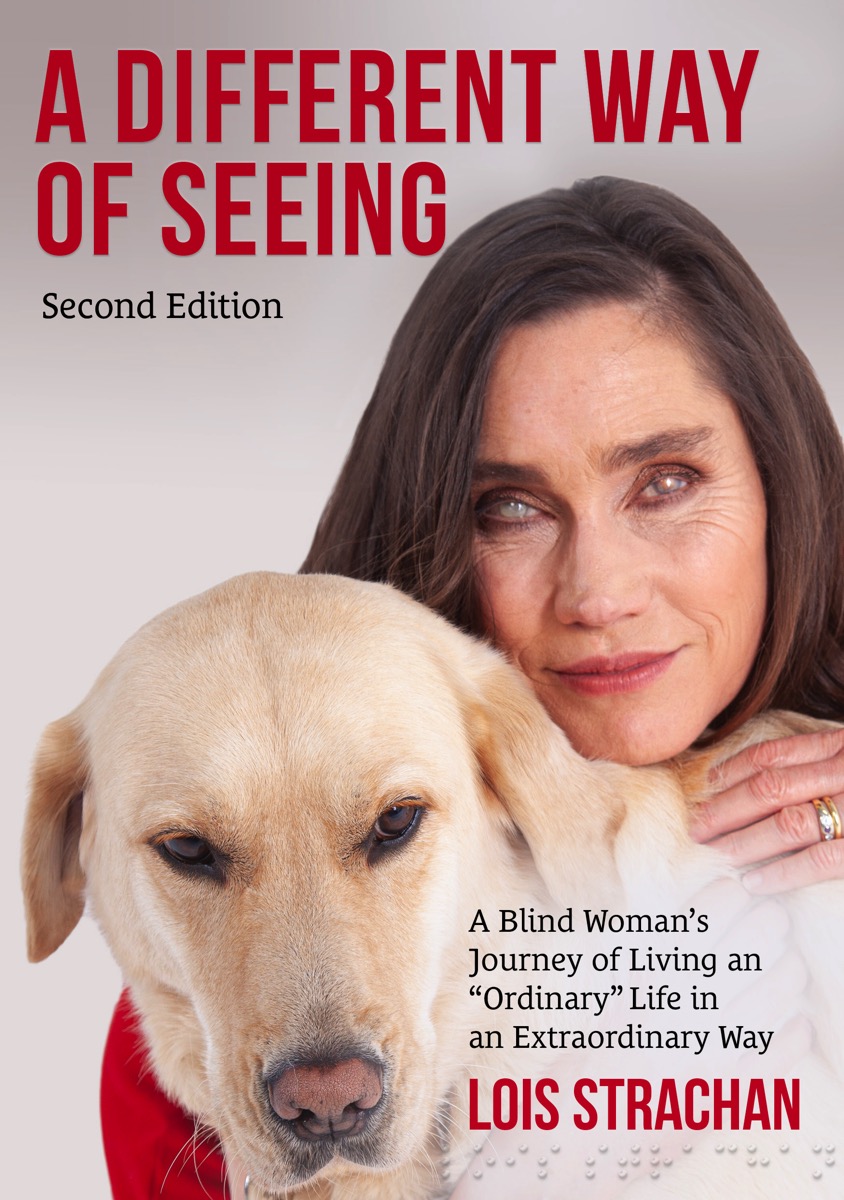 Wow, where has this year gone? I can't believe we are already heading towards the end of October. And I still have so much I want to have completed by the end of the year. And I'm definitely running out of time… fast!
One of the projects I had expected to have finished long before now is the publishing of the audio book of my memoir, A Different Way of Seeing: A Blind Woman's Journey of Living an 'Ordinary' Life in an Extraordinary Way. After all, the book was published a year ago tomorrow.
Somehow 2021 has been swallowed up by the writing, launching and marketing of my guide dog Fiji's book called Paws for Thought: Seeing the World Through the Eyes of a Guide Dog. Fiji and I started working on the book in January 2021 and published it in September – a whole lot faster than any of my earlier books!
Somehow I never seemed to get around to the next steps in the process to launch my audio book. Till now.
Over the past two weeks I've listened to the recordings of the book and have once again been reminded what an amazing job my narrator, Julie Norman, has done with the book. It is sounding fantastic!
Now that I know the recordings are ready to go it is time for me to investigate getting the book into the various outlets that sell audio books. So that will be the next, and hopefully the final, step in what has become a much more complicated project than I originally expected.
But it will be available soon… after all, it's been long enough!
As an aside, I am also working on the audio versions of my children's books, so watch out for more information on that project as well.
Hello everyone – it's me, Fiji!
I'm so excited right now that I'm bouncing up and down and wagging my tail full speed. Because the book that Mom and I wrote is now available on Amazon.
Even more than that, we're going to be having a launch party on Zoom and would love for you to be there. And you might win a free copy of our book, "Pause for Thought: Seeing the World Through the Eyes of a Guide Dog"
To book for the launch party, go to https://bit.ly/38C8uHz
The party will take place at 17:00 South African time on Sunday, 12 September and everyone is invited… your doggy companions as well!
And, to be amongst the first to read our book, the Kindle version is available for pre-order on Amazon at https://www.amazon.com/dp/B09FGYPYP4?ref_=pe_3052080_276849420
Mom and I hope you can attend our celebration… and that you feel inspired to buy the book and read my story. It would also be wonderful if you could tell your friends about the book and the online celebration – we would love to have as many people there as possible!
Oh yes, we are planning a South African print run of the book soon if you prefer to read it in that format… more on that as we get everything organised…