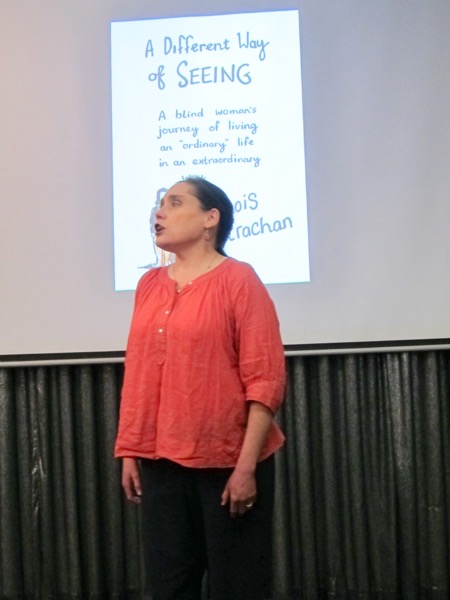 One of the main reasons I was in Mauritius was to speak at the European Union funded capacity building workshop for NGOs in the disability sector, which was part of the Enable Mauritius initiative. The event took place over two days. The first day was online and the second was a physical conference at the University of Mauritius. I was fortunate to be asked to speak on both days.
The main themes of the conference were
Topic 01: Disability Rights Awareness,
Topic 02: NGO Management/Project Management,
Topic 03: Accessibility and Inclusion
Topic 04: Community-based Rehabilitation,
Topic 05: Policy Advocacy.
The workshop presenters were from various countries around the world – India, USA, Mauritius, and me from South Africa. Interspersed amongst the speakers were educational videos designed to help NGOs and their teams gain greater insights into areas that could help them grow and improve.
I've known for some time that I personally prefer presentations with a high level of interaction between the speaker and the audience, as I feel this is the best way to ensure that attendees get the knowledge they most need. This is not as easy to arrange when using a webinar-style format such as that used on the first day of the workshop. Having said that, those who wished to were able to ask questions using the chat functionality, and the closing session was a Q&A ably facilitated by the programme director, Beejaye Panray
Ramchurn.
There were two presentations that particularly impressed me. The first was given by Victor Calise, who worked with the city of New York to address the needs of persons with disabilities in accessing public spaces, and who now works with the equity and inclusion team at Walmart. My other favourite presentation was by Coomara Pyaneandee,a Mauritian lawyer who shared some of his views on disability, drawing on his lived experience of being blind. Both speakers gave me cause too reflect on my own approach to matters of inclusion and equity.
As the first speaker on the day, I found myself unusually uncertain about the content I had prepared on the topic of disability rights awareness. Most of my uncertainty was because I didn't know as much about the audience as I usually would, and so wasn't clear at what level of knowledge to focus my presentation. And, as the first speaker of the day, I couldn't adjust my content according to what the previous speakers shared. So I was somewhat daunted as I began to speak.
Thankfully, based on questions and comments in the chat, and from feedback from the Global Rainbow Foundation team who were in the GRF offices where I was based, my talk was well received.
The workshop was streamed online to Facebook Live, and you can watch parts of what was shared with the audience here: https://fb.watch/i4W6mf3ehS/
After a successful first day of the workshop, it was time to head back to my hotel to prepare for the second day – the physical conference where I would be speaking on accessibility and inclusion…