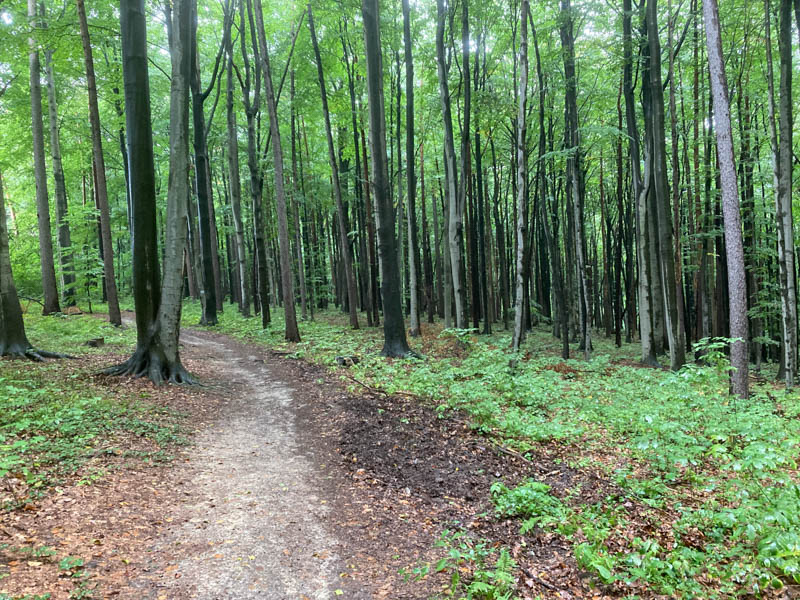 I live in a quiet suburb of Cape Town, near a river estuary. The area is lush, green and we have lots of trees in the surrounding area. And an almost constant accompaniment of birdsong. Birds are so much a part of my everyday life that I hardly hear them when I'm concentrating. Still, every now and then I become aware of the sound around me and smile.
Which is why I was so aware of the lack of birdsong when I was in Europe. I found the smost silent skies unnerving and ominous, almost oppressive.
It's not that the environment around me was silent. In most of the apartments where we stayed, there was a backdrop of sound from the steady flow of traffic, planes crossing the sky, the rattle of trains, trams, busses or metros, the occasional bark of a dog, and the chatter of human voices. But very little birdsong.
I first became aware of the eerie quiet in Vienna, the first city we visited on our travels. The morning after we arrived, I was startled when the silence was shattered by the start cry of a crow. When I heard it, I became aware that I could hear no other birds. That was when I actively began listening to everything that was around me. And was flummoxed to notice the same lack of birdsong in the other cities we went to.
To be fair, most of our apartments were in the centre of cities, so perhaps the environment wasn't ideal for birds. Perhaps the birds chose to live outside the city centres. I don't know.
And, having said that, I did hear the familiar sound of birds on two distinct occasions. First, sitting outside a pub in the centre of Bratislava in Slovakia, which we visited one evening at dusk. It was reassuring to hear birds settling into the nearby trees for the night. The second occasion was in the forest near the place we were staying in Poland, which is about 30 minutes outside Krakow. Again, it was lovely to hear birds chirping and chittering when we were there.
Even now, as I sit writing this blog, I can hear birds in the trees near our home. It is a marked contrast to what I experienced in Europe.
PS After our trip I was chatting to my friend Avril about her recent cycling trip to Greece and, totally out of the blue, she mentioned how strange she had found it to hear so few birds there. So it seems I'm not the only one who found it curious…
Have you been aware of sounds like birdsong on your travels? I'd love to know what your experiences have been like on your own travels!