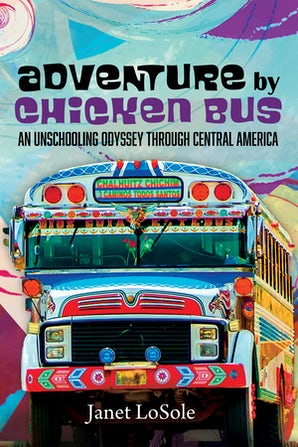 First, a very happy new year to you all! May 2021 be a year with many wonderful adventures for you! Let's hope the year will bring a little more stability than the last one.
My tradition over the past few years has been to start off with a post about my intentions for the year ahead. Frankly, with so much uncertainty, I don't really feel like writing on that subject. So I'm doing something else instead.
In 2020 I set myself a goal of reading at least one non-fiction book per month. While I have always been a prolific reader, somehow I've just never found myself drawn to non-fiction books. Last year I decided to try and change that. At least a little.
And I think I succeeded – in total I read 17 non-fiction books during the year. So I met and exceeded my target. In a previous post I listed the books I read in the first half of the year. You can find the list in the post published on 14 July 2020.
Here's the list of the non-fiction books I read in the second half of the year:
9 Make Money from Non-Fiction Kindle Books: How to Maximise Your Royalties, Get Paid to Capture Leads, and Rapidly Build A Successful Backend Business – by John Tighe.
10 Timeless on the Silk Road: An Odyssey from London to Hanoi – by Heather Ellis.
11 One More Croissant for the Road – by Felicity Cloake.
12 Walking without Skin: A Journey of Healing from Fear to Forgiveness to Freedom – by Lois Wagner.
13 Kong Boys: Seven Friends from Hong Kong Take on Eleven European Cities for Their Thirtieth Birthdays – by Gerald Yeung.
14 Fundamentals of Leadership: Your Treasure Map for Leading in a New Era Where Everything Has Changed and You Have Become Lost – by Rowan van Dyk.
15 Podcast 101: Simple Steps to Create Your Own Podcast, Build Relationships and Grow Your Business – by Paul Brodie.
16 Ditch the Fear and Just Write It: The No Excuses Power Plan to Start Your First Book – by Alexa Bigwarfe.
17 Adventure by Chicken Bus – by Janet LoSole.
This year I have started another reading challenge – to read books by authors with diverse voices, experiences and from different cultures and geography from myself. I'm starting with a book called Homegoing, by Ghanaian author Yaa Gyasi.
I also plan to read a few classics that I either missed when I was younger, or that I disliked as a teenager and that I'd like to try again to see if my impressions have changed. The first of these is The Great Gatsby, by F Scott Fitzgerald, which I couldn't stand when I originally read it. I've decided to give it a second chance as so many people hold it in such high regard. It's always possible that I just read it at the wrong time. Only time will tell…
I think I'm in for an exciting reading year!
XXX