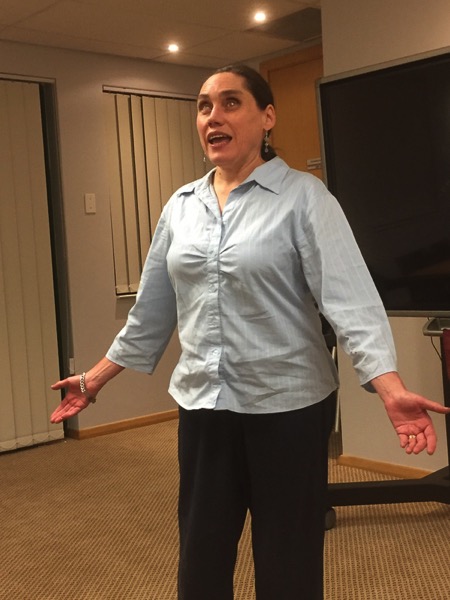 It was with some surprise that I read the mail inviting me to be a speaker at the inaugural accidentalmuslims.com leadership conference – after all, I'm not Muslim, nor do I know much about the Muslim faith, much to my own embarrassment. However, having learned more about the theme and aims of the conference- developing leadership and living with purpose – , I began to realize that it would be an exciting event for me to speak at.
Here's how they describe the conference in one of their recent Facebook posts:
"AccidentalMuslims.com is proud to bring you their first Annual Flagship Leadership Conference in Cape Town, together with Old Mutual Investment Group – where they showcase community, career & industry leaders in their fields to inspire you to live with purpose, passion and intentionality.
They believe everybody has a story to tell and that you are the average of the 5 people you spend the most time with. So come, meet and network with like-minded, passionate and inspiring individuals."
After all who wouldn't want to be considered a passionate and inspiring individual with a story to tell?
One of the things I've enjoyed as we've prepared to take to the stage is the care with which accidentalmuslims.com has supported the speakers. I was encouraged to attend an initial review session where our questions were answered and we were given expert mentoring on our initial speech ideas. This coming weekend I will be participating in a second review session where we will present our talks and receive additional mentoring – and I have no doubt it will be of the same value that I was given at the first review.
One of the questions I raised at the first review was about whether or not it would be appropriate for me to bring my guide dog, Fiji, to the event. I didn't want to appear disrespectful to the cultural or religious prohibition against dogs. I was assured by the conference organisers that they wanted me to bring Fiji– that the independence I've gained through working with Fiji is, in fact, part of what they hope I can teach the attendees about leadership and living with purpose.
The conference takes place at the Baxter Theatre, in Cape Town on 30 September 2017 – for more information or to book your ticket online through Computicket you can use the following link: http://online.computicket.com/web/event/accidentalmuslims_com_convention/1155050885/0/80672916
Buy your ticket now – they're selling fast! Fiji and I will see you there!