Speaking can be quite a lonely career – seldom do you see the impact what you say has on the audience's you speak to. So when you receive a testimonial from a happy client, it's a very special experience.
Here's a testimonial I received from the principal from a school where my guide dog, Fiji and I spoke to a class of 4 and 5 year olds.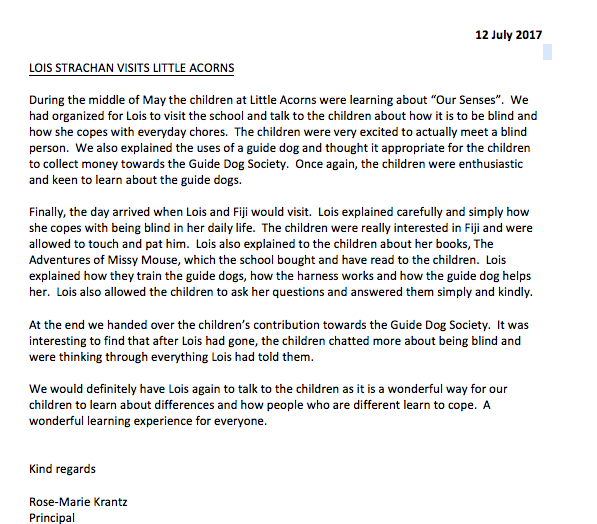 By far my favourite part of the testimonial is where the principal describes how the learners continued discussing the concept of blindness after my visit was over – it wasn't easy for me to get a sense of how much of what I'd told them the children had understood, so hearing that the conversations had continued both during the rest of the school day and afterwards, when they went back home and told their parents about me and my dog.
That kind of feedback is precious to me as it told me I had shifted the way those children saw the concept of blindness… which will hopefully allow them to be more aware of the abilities of those who are visually impaired as they grow older.
If you'd like me to come and speak at your child's school, please contact me and we can make it happen!